Feeling The Pressure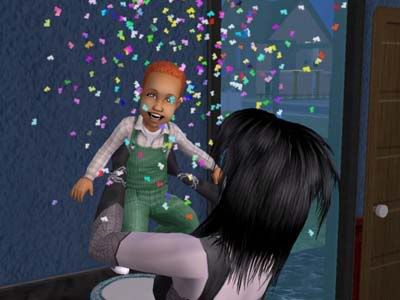 Hello dear Readers and welcome back once again into my life of birth, deaths and marriages.
Young Spike here did inherit his father's red hue.
My first redheaded spawn!
A quick makeover shows him to be a rather cute young thing.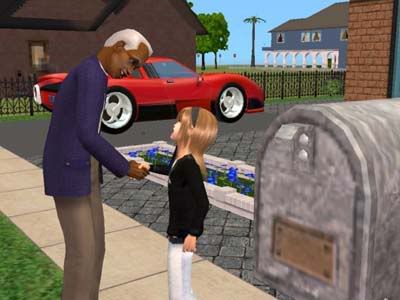 Anya has turned out to be my pride and joy.
She skills all day long and then invited the Headmaster over where not only did she get accepted, she obtained the highest entry score of any of my spawn with 142/90.
I summoned Count Greg over where he accepted my offer of engagement.
Before we knew it the sun had risen and we had to flee for our lives.
literally.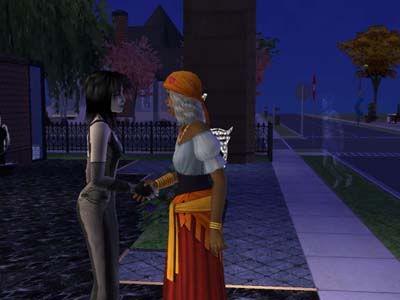 Later that day I asked the local Matchmaker over.
Not having used her services before I wasn't quite sure what to expect.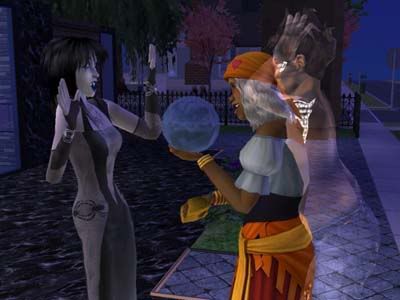 My ex husbands never make my life easy and even trying to get a blind date didn't go without notice.
I paid the Matchmaker very well, and watched anxiously while she attempted to find my 'perfect someone'.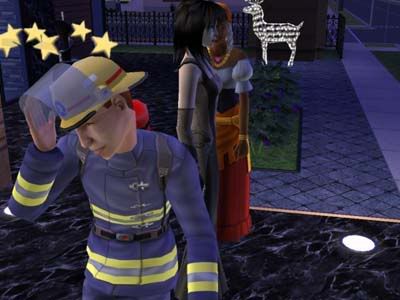 A Man in Uniform-
always guaranteed to turn a women's head.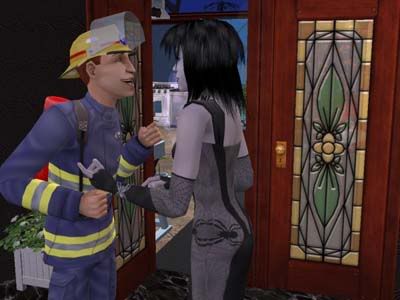 It turned out that Neil Le Tourneau and I had much in common.
We spent a very enjoyable few hours together until he left rather suddenly owing to the lateness of the hour.
Or maybe the fact that he'd been scared half a dozen times.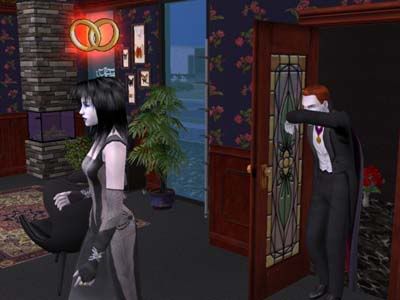 The next evening Count Greg became my 9th husband.
It took many attempts to secure his seed.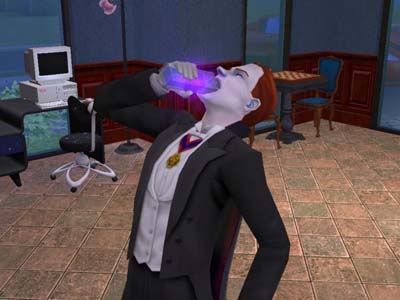 A Blind Date wasn't the only thing I'd obtained from the Matchmaker and I insist that Greg drink the special potion, for I had other plans for him.
hmmm.. he doesn't look any different.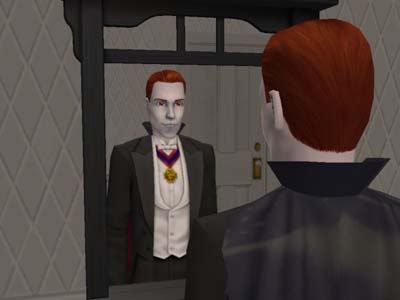 But as I sent him to the mirror I knew instantly that he was no longer a Vampire.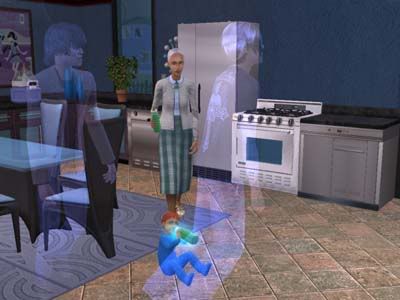 Later that night and the spirits of Ravi and Abhijeet appeared.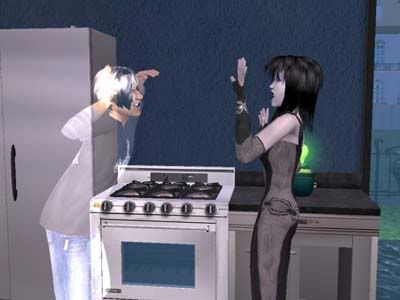 The pair of them seemed determined to have a contest as to who could scare us the most.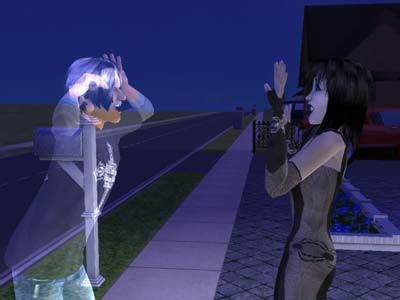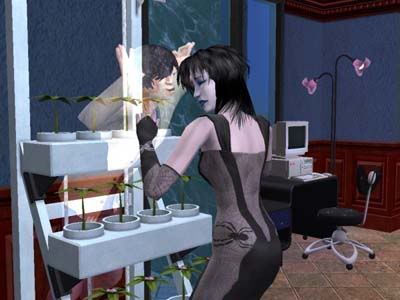 I think Abhijeet wins this round.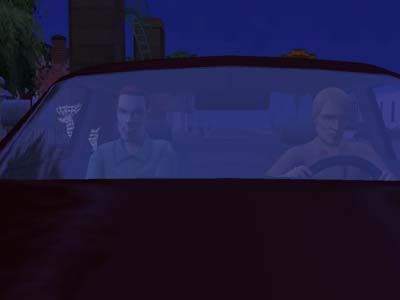 Count Greg brought a whopping 50,380 Simoleons to my home, but no inventory items.
He had no employment and so took a job in the Medical career where he began an evening shift.
This left me free to go on and enjoy a second date with Neil.
I feel strange around this man- I really genuinely like him.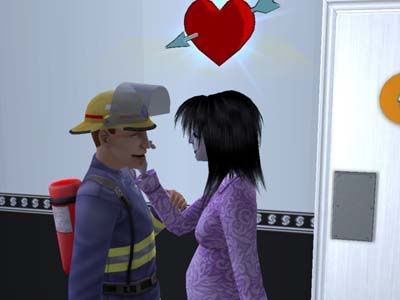 Infact- I Love Him
My youngest spawn became a boychild.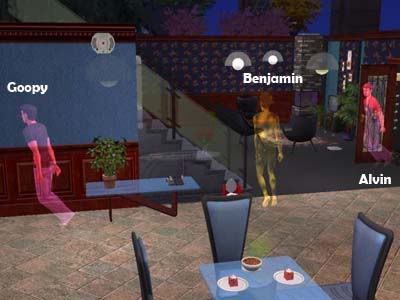 That night 3 ghosts were out.
I feel no narration is needed for the following:-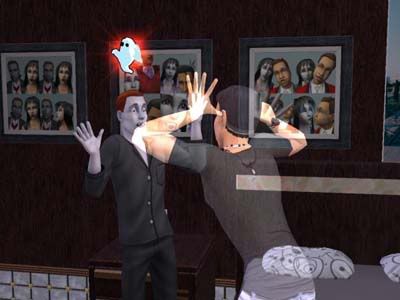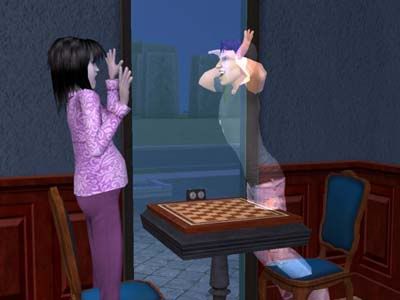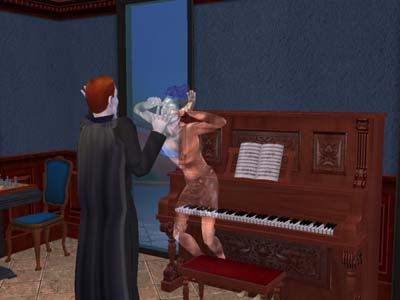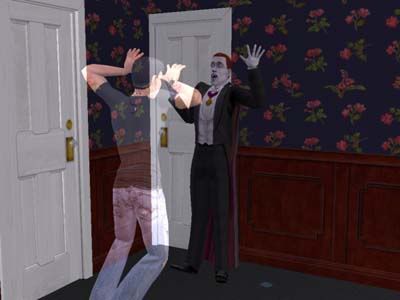 If there is another contest going on, Goopy would definitely have won.
It's amazing we both survived the night.
In my delicate state and with emotions rising that have never before shown themselves to me, I hatch a new and very different plan.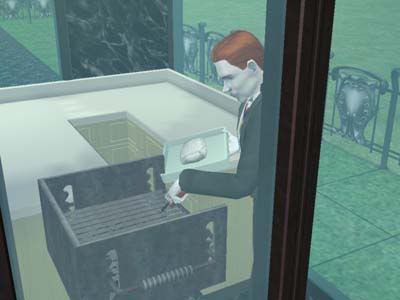 First I have to rid myself of Count Greg.
I chose daylight for him to cook this time.
Greg soon finds out why you should never barbecue indoors.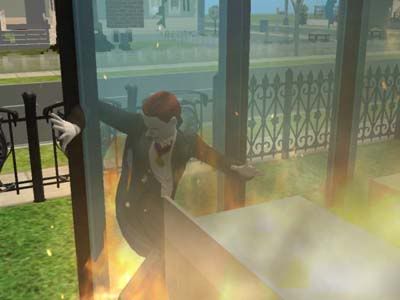 Feel The Burn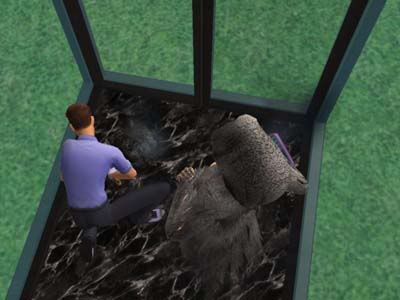 As dear Remington clears up the ashes, Grim makes a final call.
Count Greg joins my graveyard- he was in my home just 3 days.
Farewell Greg.
and an abrupt farewell to you my readers,
for my next chapter reveals all about my new plan.